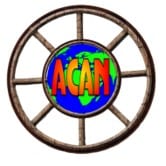 Alton Community Share is launching a new home delivery service during February. While COVID keeps us at home, borrowers are invited to either email AltonCommunityShare@hotmail.com or text 07423 162654 with a request for 2 – 3 items (jigsaws, games or toys) and the team will deliver on the following Saturday 13th or 27th February 2021.
The Alton Community Share team felt that although the numbers for the pandemic look better it is still not appropriate to encourage people to leave their homes to visit St Lawrence Parish Centre. As lockdown has continued the team were searching for a way to offer a service to support families at home. With a large store of toys, games and activities, generously donated by the community to support the community, and volunteer drivers, home delivery was the next logical step.
Our mission has always been to help people keep busy at home, save money by not needing to buy new, and reduce waste by re-using things. We're pleased that we will be able to continue providing a lending library, free of charge for up to 4 weeks, all donated by the community for the benefit of others. To use the service:
Email your request to AltonCommunityShare@hotmail.com or text 07423 162654
Our volunteers will deliver on either Saturday 13th or 27th February 2021.
Remember to include your name, telephone no. and address.
The team will endeavour to fill all requests, however may need to make suitable substitutions.
Alton Community Share was created by Alton Climate Action & Network as part of the Alton Town Council's response to COVID. Thanks to the amazing generosity of Alton residents, who donated hundreds of items to share with their community, we opened throughout the summer months, providing an eco-friendly swap shop of toys, games, books and activities to keep families busy during lockdown and the summer holidays.
Strict hygiene and control of infection rules are followed at all times. Items donated are quarantined to ensure there is no possibility of transmitting Covid-19 from them.
Alton Community Share is led by Alton Climate Action & Network and we're grateful for support from Alton Town Council, Alton Community Centre and the Parish of the Resurrection.
For further information:
Alton Climate Action and Network at AltonClimateNetwork@Gmail.com .
Martin Wiles on 07423 162654