Three founder members of ACAN were invited to address a meeting of EHDC councillors and Petersfield activists to talk about the wonderful work that ACAN has been doing in the 6 months since its first open meeting in June 2019 and to learn from Petersfield about what they are doing. It was a great opportunity for all campaigners on climate and the environment to get together and share experiences, tips and resources. We came away feeling that we are finally in a position to really make some progress locally.
We were particularly enthused by 2 project ideas: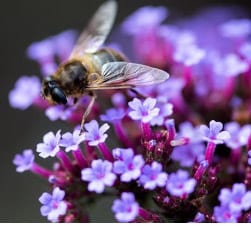 Workshops for gardeners helping them to adapt to extremes of weather and to make space for biodiversity in their gardens. This project, led by Melanie Oxley, is currently at the proposal stage but we in ACAN are very much hoping it will soon be up and running and have invited Melanie to talk at the Alton Eco Fair on 12th July 2020.
The other project idea came from Councillor Russell Oppenheimer. He is keen to set up bulk buying and installation opportunities for EHDC residents to reduce the costs of solar panels and home batteries. This is another idea whose time has come, especially as the government is about to launch the new SEG (Smart Export Guarantee) in January 2020, replacing the old FIT (Feed in Tariff).